Comprising the states of Sabah and Sarawak, East Malaysia is a region with immense economic potential. Its rich natural resources, such as oil and gas, timber, palm oil, and fisheries, provide opportunities for growth and development. In addition, the region's diverse cultural heritage and natural attractions, such as Mount Kinabalu and Mulu Caves, have made it a popular destination for domestic and international tourists.
Strategically located in the heart of Southeast Asia, East Malaysia is also an ideal hub for trade and connectivity. According to the Department of Statistics Malaysia (DOSM), Malaysia's trade maintained its upward trend in November 2021 with total trade expanding by 34.9% reaching RM205.5 billion as compared to RM152.3 billion in November 2020. With close proximity to major economies such as China, Japan, and South Korea, this provides opportunities for trade and investment, as well as for East Malaysia to serve as a hub for transportation and logistics. With Indonesia's new capital city, Nusantara, set to boost economic activities in Borneo through improved infrastructure and transportation links, East Malaysia is well-positioned to tap into these opportunities for increased investments, trade, and tourism.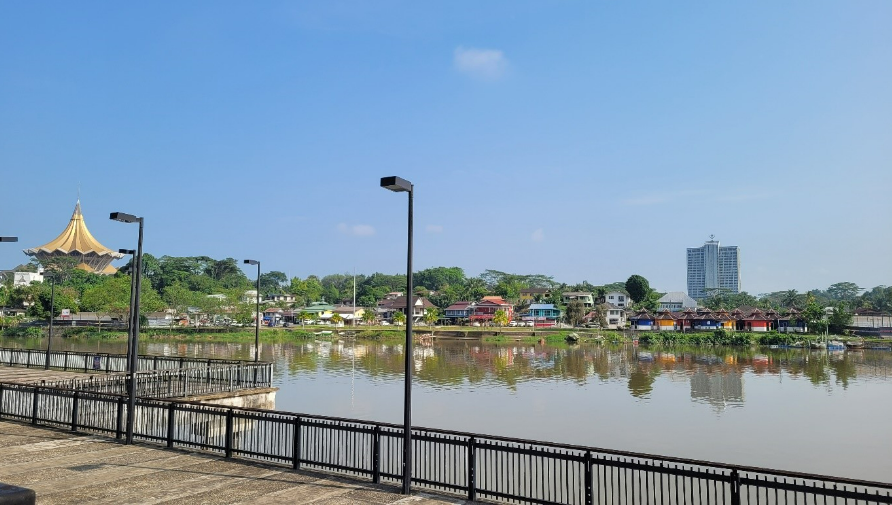 Environmental Sustainability
While East Malaysia has significant potential for economic growth, there are also challenges that need to be addressed. The region must balance economic growth with environmental sustainability, and infrastructure development in remote areas can be challenging. East Malaysia is home to diverse ecosystems, including rainforests and marine ecosystems, that are vital for the region's economy and people's livelihoods. However, the exploitation of natural resources, such as timber and oil, can threaten the region's environment and biodiversity. There is a need to balance economic development with environmental sustainability to ensure the long-term viability of the region.
To ensure that East Malaysia can take full advantage of these important developments in a sustainable way, local governments have been investing in infrastructure projects to improve connectivity and accessibility. East Malaysian cities like Kuching, which is under the Green City Action Plan (GCAP), as part of the Sustainable Urban Development Framework (SUDF), is striving to enhance the adoption of sustainable development initiatives. This shows the impetus for cities in this region to overcome their geographical and social challenges.
As East Malaysia continues to experience population growth and urbanisation, it requires a sustainable urbanisation blueprint to ensure that its cities and towns are developed in an environmentally responsible and socially equitable way. Sustainable urban development requires world-class urban planning that prioritises environmental protection, green infrastructure, and community engagement. With a commitment to sustainable urban planning, East Malaysia can ensure that its cities and towns are developed in a way that benefits the environment, the economy, and the people who live there.
Shaping a sustainable and inclusive future for East Malaysia
The discussions which also revolved around the study of an integrated development master plan in the region highlighted the emphasis East Malaysia has for its strategic development towards being a hub of economic growth in Southeast Asia.
Realising East Malaysia's potential for economic growth will require a concerted effort from the government, private sector, and civil society. Addressing the challenges of infrastructure development, environmental sustainability, and transportation costs will be crucial to unlocking the region's full potential. While the Malaysian government has demonstrated commitment to promoting economic development in East Malaysia through initiatives such as the Sarawak Corridor of Renewable Energy, sustainable development that balances economic growth with environmental and social considerations will be critical to ensuring long-term success. By leveraging its rich natural resources, promoting tourism, and capitalising on its strategic location, East Malaysia has the potential to become a vibrant hub of economic growth and development in Southeast Asia.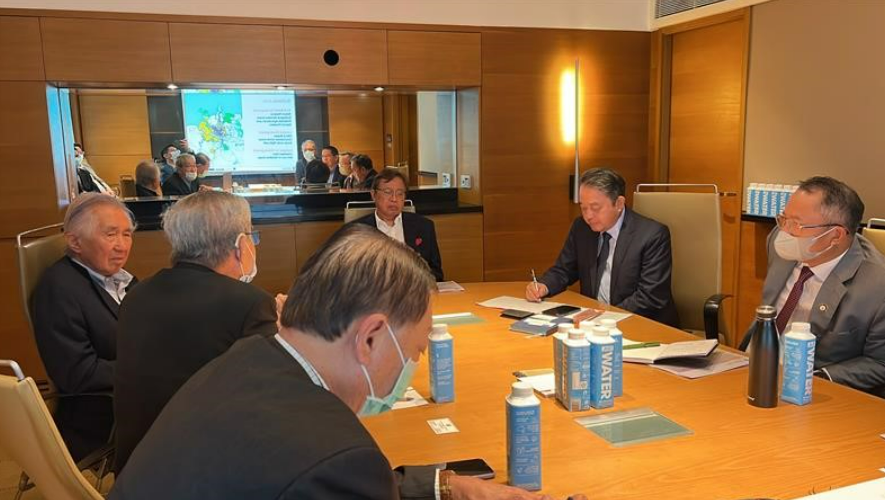 These points were also iterated and discussed when MORROW's team had the opportunity to meet the Premier of Sarawak Datuk Patinggi Tan Sri (Dr) Abang Haji Abdul Rahman Zohari bin Tun Datuk Abang Haji Openg and his team when they visited in 2022. The discussions which also revolved around the study of an integrated development master plan for Tanjung Embang in Kuching highlighted the emphasis East Malaysia has for its strategic development towards being a hub of economic growth in Southeast Asia.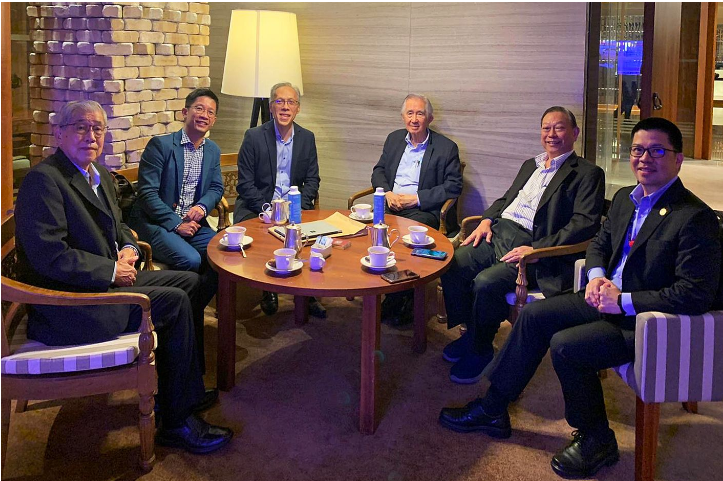 Through the past years of collectively assisting more than 60 cities worldwide in achieving economic and urban development through master planning, MORROW recognises the huge potential in East Malaysia's strive towards a sustainable future which balances economic growth and environmental preservation. MORROW's experience in projects such as Guangzhou Knowledge City, Dongmeng AIC, and Chengdu East New City have provided valuable insights into the challenges and opportunities of urban development in different contexts, including the unique challenges facing East Malaysia. The region's commitment to promoting economic growth while preserving its rich natural resources and biodiversity creates an excellent opportunity for innovative and sustainable urban planning. With the right strategies, East Malaysia can achieve its development goals while minimising the environmental impact.
Long-term planning approach to unlock East Malaysia's potential
Sarawak is blessed with abundant natural resources, unique flora and fauna, and a diverse cultural heritage that make it a truly special place. However, rapid urbanisation threatens to encroach upon these invaluable assets, putting them at risk of irreparable damage. To prevent this from happening, we need to adopt a long-term planning approach that anticipates future urban growth and carefully balances it with preservation efforts. By embracing a systemic approach to urban planning, we can ensure that facilities and amenities are appropriately allocated and distributed, reducing the need for excessive travel and promoting the use of public transportation. This will not only protect Sarawak's natural heritage but also create a more sustainable and liveable environment for its people. By taking decisive action now, we can safeguard the future of this incredible place and ensure that it continues to thrive for generations to come.
More about the authors Daniel Liu here; and Li Yu Zhou here; and our other MORROW Insights articles here.