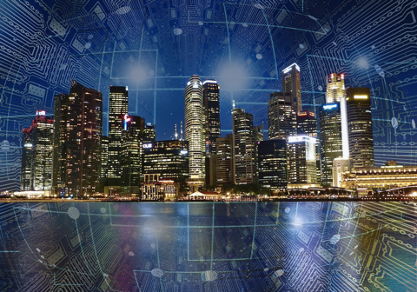 Image 1: Singapore as a smart city (Credits: GovTech Singapore)
Our world continues to be more urbanised. Therefore, it remains crucial to implement sound urban planning to ensure sustainability. As urbanisation requires the use of resources that can often be limited, the environmental, economic, and social sustainability must be taken into consideration.
With the optimal use of technology in the framework of a smart city, it strives to overcome these challenges while enhancing liveability for people. All it takes is three simple, but well-thought-out steps for urban planning with a design-first approach.
Smart cities – their beginnings and appeal
The vision, definition and practices revolving around smart cities have continuously been shifting over the recent years. In the stages of infancy, cities focused on deploying advanced digital technologies, and have only become more human-centred recently. But first – what is a smart city?
Although there is no authoritative definition of what constitutes a "smart city", there is a general consensus that a smart city refers to deploying sensor networks and digital technologies to collect and analyse data. This provides insights about the city and supports decision-making by stakeholders. As such, smart city technologies should be deployed to enhance the living, working, learning, and commuting experiences for all stakeholders in a city.
From a sustainable urban development perspective, the proliferation of smart city technologies has resulted in an exaggerated belief that they can be relied upon to solve many urban issues, and are thus keys to sustainability. In fact, smart city technologies are like vitamins. They are only beneficial when taken as supplements to our health, for boosting the performance of our bodies and minds.
Therefore, they need a foundation to develop from, which in this case is a physical urban environment. However, it has to be a well-planned and thoughtfully-designed one in order to catapult the technological contributions.
Inter-relationship between physical urban environment and smart city technologies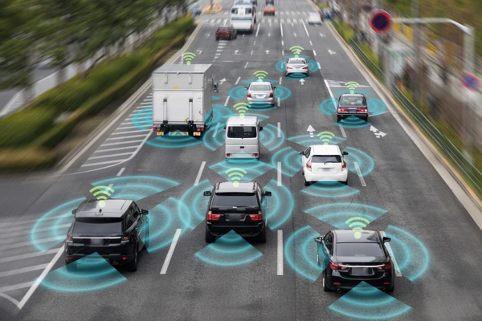 Image 2: The use of smart mobility apps to avoid traffic congestion (Credits: Smart Cities World)
If a city is not well-planned, smart technologies' effectiveness will be limited. For example, consider a city where the population outgrows the city capacity. Smart mobility apps – providing optimal routes to guide drivers to those that help them avoid traffic jams – could very well end up creating traffic congestions along those routes earlier deemed as optimal.

There are only marginal gains bought about by smart city technologies in their modus operandi of gathering and analysing live data, predictions, manipulations, and optimisation in such urban areas. Therefore, improvements in traffic conditions by simply tapping on route-optimisation apps are limited. However, if a city is well-planned and the infrastructure and amenities appropriately designed, smart technologies can help scale up the city's sustainability performance.
Let us take the same example of smart mobility applications but this time, deployed in a well-planned city with coordinated land-use and road systems bolstered by comprehensive public transport networks. Smart mobility solutions can multiply their added value not only by improving traffic flow, but also by enhancing the convenience for people commuting around the city. Commuters can even be nudged towards more environmentally-friendly transportation modes by bundling multimodal transport options (including public transport, on-demand services, and last-mile solutions) in their route optimisations.
Smart technologies require constant communications and inter-connections from sensors and networks, to operation centres and users' smart devices, and so on. Any breaking down of any links in the technological chain may have significant impacts on the city's operations, if the so-called smart city is overly reliant on digital technologies for its essential functions and yet is poorly planned. However, for smart cities backed by fundamentally-sound physical urban plans, the negative impacts to their urban functions due to incidental technological breakdown can be minimised.
Design-First Smart City Technology Framework
In view of the proliferation of smart technologies and the race towards smart cities, it is not without first fully understanding the fundamental principles of urban structure, components and their interrelationships, the team at MORROW takes a step back to reposition the role of smart city technologies in the whole urban development process. In doing so, the design becomes the main focus, and not the technology itself. Planning and designing emerge as the crucial first step to come up with well-conceived master plans, in order for cities to be functional, efficient, beautiful, and environmentally sustainable.
Such urban master plans will then be supported by infrastructure development, and the deployment of new digital infrastructure (such as data centres, sensor networks, operation centres, etc.). This will result in well-planned and functional cities that serve as strong and necessary foundations for smart technologies to flourish and be able to optimise their potentials in supporting sustainable development. This is when the smart city can be considered a success, as it serves all stakeholders in the city with convenient live-work-learn-move experiences in the synchronised digital and physical realms.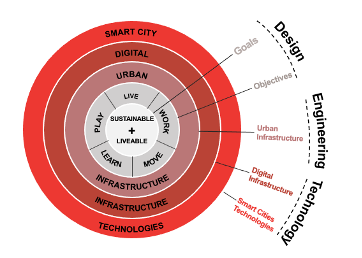 Image 3: MORROW's Design-First Smart City Technology Framework
MORROW has put together this approach in the Design-First Smart City Technology Framework, with liveability and sustainability as key objectives. This helps us to structure our approach for the urban plan and architectural design. In the meantime, it allows for the understanding, and keeping track of smart city technological advancements and their potential impacts (be it negative or positive) on the current planning and urban design practices and climate change.
Through this Design-First Smart City Framework, we believe that sustainable and liveable cities cannot be achieved by simply applying as many smart city technologies in an ad-hoc manner. Instead, they should include these carefully thought-out steps below:
Having a well-conceived plan for the city, with sound urban structure to support the strategic urban development. This should leverage the natural resources that the city already has. For example, eco-tourism for a city endowed with natural landscapes and scenery, or tech and innovation for a city with aspiration to grow their reputations and attract global talents in these sectors.
Integrating land-uses, transport networks, and other physical infrastructures as part of a coherent urban ecosystem. For example, a city focused on eco-tourism should be planned with land use, road and other infrastructure services sensitively to the existing terrains, to avoid cut-and-fill and damage to the existing natural ecosystem; whereas one that concentrates on innovation should be equipped with stage-of-the-art digital infrastructure as backbone, as well as promote innovative and entrepreneurial spirit of trial-error-retrial-success.
Strategising and carefully selecting smart city technologies to facilitate the growth of the niche sectors in the city, such as "smart eco-tourism" or "smart innovation" city as highlighted in the examples above.
With this approach, smart city technologies can be carefully curated and meaningfully applied in a targeted manner to be in sync with the well-conceived urban plan for sustainable and liveable cities.