Good Urban Planning for Liveable Environment
Urban planning needs to consider location, nature, history, culture, economy, and infrastructure among other factors. The ultimate goal of urban planning is to make a liveable environment for humans. As for this, Singapore is a great example where it has showcased a successful realisation of good planning, and is recognised as one of the most liveable cities in the world.
10 mins to Buy, Eat, Learn and Play
I was used to spending long hours on travelling just to fulfil my daily needs back in my hometown South Korea – 10 minutes on foot to a traditional market, 20 minutes by car to a restaurant, and 30 minutes via bus to the community library, with all of them going in different directions resulting in unnecessary time spent. However, my daily routine has become simpler and more efficient here in Singapore. Retail and civic services could be reached within 10 mins either on foot or by bus. I believe this is possible in Singapore due to its systematic planning for commercial centres and amenities, which MORROW has adapted as our fundamental planning principles to apply in projects.
In MORROW's modus operandi for planning, the urban areas will be positioned as hierarchical urban cells based on their population sizes, with their scale ranging in ascending order from precinct, to neighbourhood, to new town, to region, then to city. Based on each urban cell, suitable scale of commercial centres and adequate amenities are allocated to support a liveable environment. Especially for the neighbourhood that I stay in, where the neighbourhood centre and basic facilities are within walking distance, everything could be easily accessed on foot.
Driveway is for Cars, Walkway is for Pedestrians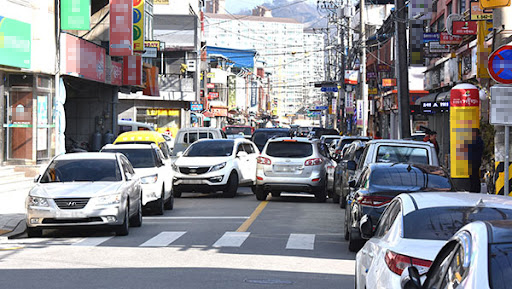 Retail Street in Korea
Back in my hometown, it is common to spot parked cars along driveways and walkways in concentrated retail areas, which is one of the contributors to traffic congestion and accidents. In contrast, this is a rare sight in Singapore. Of course, it could be due to the strict laws and regulations imposed, but the fundamental solution still lies in urban planning.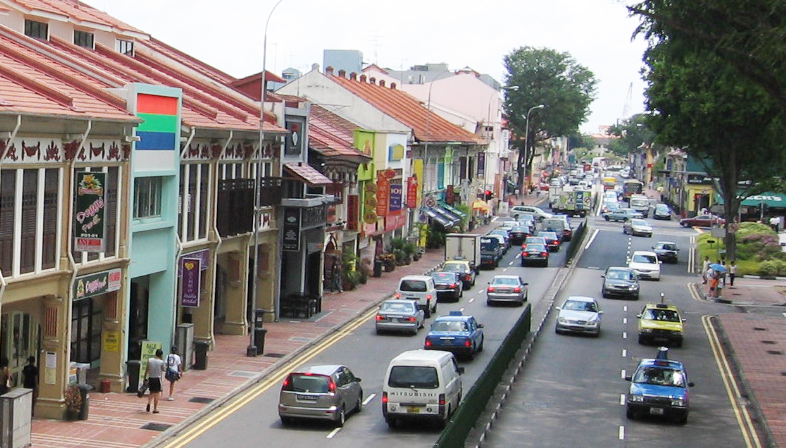 Retail Street in Singapore
Particularly for retail and commercial centres, MORROW applies key principles such as systematic integration of land orientation, controlling road openings, constructing hierarchical road networks, well-planned public transportation, and seamless walkability. These help to plan the functional and efficient commercial centre to serve our community better.
When we are used to good urban planning like in the case of Singapore, we might take things for granted and overlook the importance and influence of urban planning on our daily lives. With people more well-travelled and increased globalisation, urban planning's significance to living standards and creating liveable environments become more critical to urban living.