Singapore is envied around the world, not only for its status as a global financial centre but also for its high levels of liveability. Characterized by smooth traffic, lush greenery and convenient living, the implementation of Singapore's urban plan has been a resounding success.
But how did this happen? Singapore's urban strategy has been to optimize the country's scarce land resources to meet the diverse needs of both current and future generations of residents through applying the 3-'S's. It involves allocating land for competing uses such as housing, commerce, industry, parks, transport, recreation, and defense, as well as determining the development density for various locations.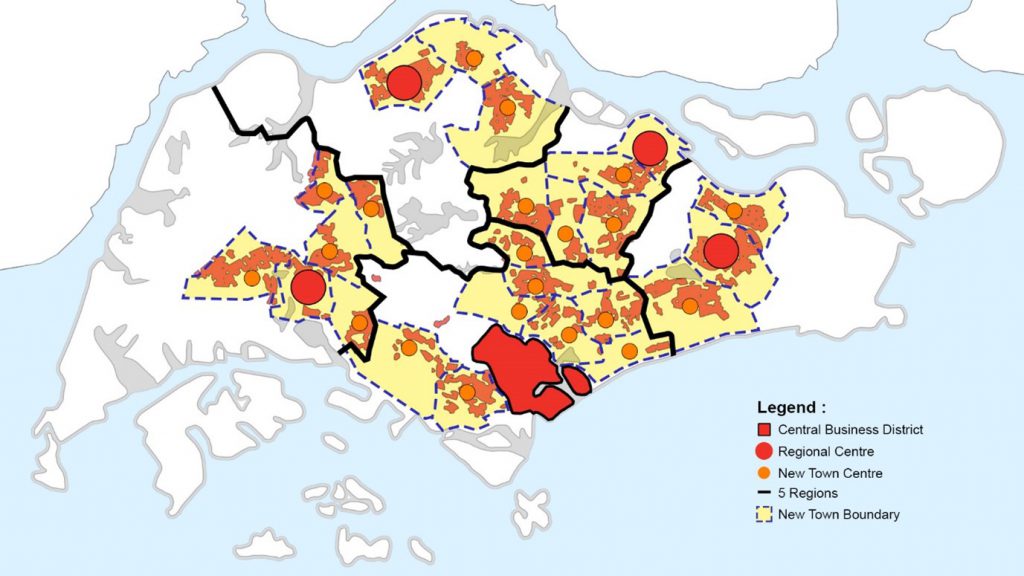 1. A Systematic Hierarch
Singapore's urban planning is based on a systematic hierarchical approach, where the city is subdivided into 5 regions. Each region is further subdivided into a few new towns. and each new town is further subdivided into neighborhoods. This approach to organizing the city is akin to the anatomy of a human body made up of various organs and muscles, which in turn are made up of various types of cells.
The definition of a city, region, new town and neighbourhood is determined by the appropriate population size. Once planners understand the current and future expected populations, they are able to determine the sizes and types of commercial centres, facilities and amenities required to support and create communities. These facilities and amenities include education, healthcare, religion, industries, and sports & recreation.
Each region, new town and neighbourhood are planned to house commercial centres. This helps to alleviate the pressure at the CBD, and brings commercial activities and amenities nearer to where people live. This concept is referred to as decentralisation. Giving residents the option to live, work, learn, play, shop and within a short distance leads to a more liveable urban environment.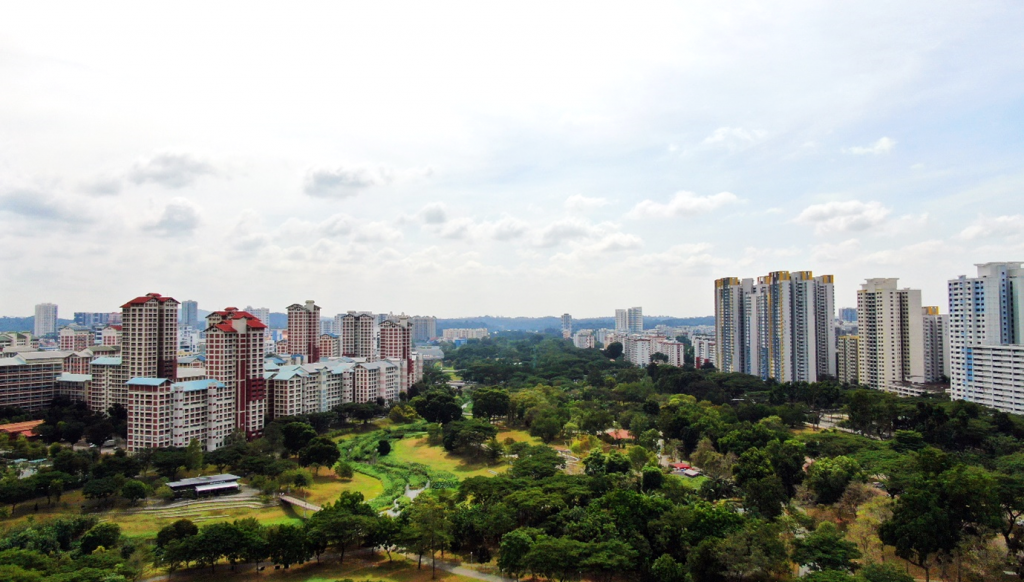 2. Being Sympathetic to the Land
Being sympathetic to the land means protecting and enhancing the existing natural environment and landform. Singapore's urban planning places a strong emphasis on protecting and enhancing the existing natural environment. The urban development in Singapore minimized the need for extensive cut and fill of the existing land form. The island's hills, forests and water bodies are all preserved and are linked up with an extensive network of man-made green connectors and parks, forming the extensive Green and Blue network plan. This Green and Blue network plan is critical in maintaining ecological sustainability in Singapore.
With the Green & Blue plan effectively implemented, Singapore is truly a City in a Garden with about forty-seven percent of the island benefiting from green cover. Most impressive is that than eighty percent of households are within a ten-minute walk from a park.
3. Smooth Connectivity
Singapore's transportation network, with a good public transport system and smooth flowing road traffic, is envied by many cities. This is due to the great emphasis placed on developing Singapore's Transportation network hand in hand with the Urban Land Use plan. This ensures that residents can travel with ease.
Singapore adopts a hierarchical approach when planning the road network too. First, fast speed traffic is separated from localised traffic, using the expressway network. This expressway network allows for fast speed, long-distance travelling within Singapore. It also demarcates the boundaries between HDB new towns. This ensures that long-distance traffic does not interfere with the intra-town traffic that is served by arterial roads.
The public transportation system combines a Mass Rapid Transit (MRT) subway system with a public bus system. The MRT, which transports the bulk of Singapore's commuters, is planned together with the land use plan. This ensures MRT stations are located in the CBD, regional and town centres, making it more convenient for residents to take the MRT from one part of the island to another.
MORROW continues to advocate this 3-'S' philosophy in our project. We believe this combination is critical to creating a liveable and sustainable city or township.