Last Thursday, MORROW's Founding Chairman Dr Liu Thai Ker gave a speech at the fifth edition of domusforum held in Milan. The event was organised by Domus, an Italian magazine that focuses on design and art, featuring a wide selection of articles and insights from professionals in the architecture and design fields.
Dr Liu shared the principles behind Singapore's success story in urban planning despite a high population density due to limited land — principles that can also be applied in other cities worldwide. This included intelligent long-term planning and planning the city as a hierarchical urban system which resulted in Singapore's enjoying positive economic growth over the decades since independence.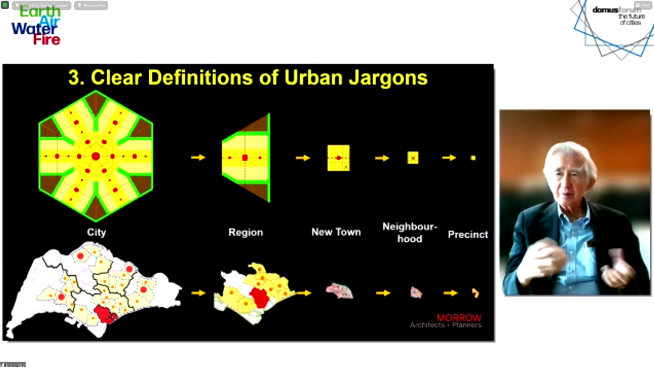 Other guest speakers also shared their insights on topics including how buildings can be planned to reduce the negative impact of climate change, while exploring possible future scenarios of cities. Previous editions of the event included discussions on challenges faced by cities with the COVID-19 pandemic affecting countries worldwide, and how to ensure cities remain sustainable and resilient even in challenging times.
We would like to thank Domus for the invitation and Editorial Director Walter Mariotti for hosting yet another successful edition of domusforum. We hope the sharings have been insightful for all participants as much as for our team.