With its young population and availability of natural resources, Cambodia is a country in Southeast Asia brimming with great potential for development. The country boasts significant rivers such as the Mekong River, the largest river in Southeast Asia, and the Tonle Sap, the largest freshwater lake in the region. Its vibrant population stands at approximately 17 million, boosting Cambodia to the status of one of the world's most rapidly expanding economies. Over the past decade, it has achieved an average growth rate of 7.7%, surpassing the average growth rates of 5.3% in The Philippines and 4.8% in Myanmar. Moreover, Cambodia has made significant progress in reducing its poverty rate, with nearly a 50% decline from 33.8% in 2009 to 17.8% in 2020. This improvement surpasses the achievements observed in other ASEAN countries. Laos, for instance, experienced a one-third reduction in poverty rate, decreasing from 27.1% in 2009 to 18.3% in 2020, while Indonesia also saw a one-third decrease from 87.2% in 2009 to 60.7% in 2020.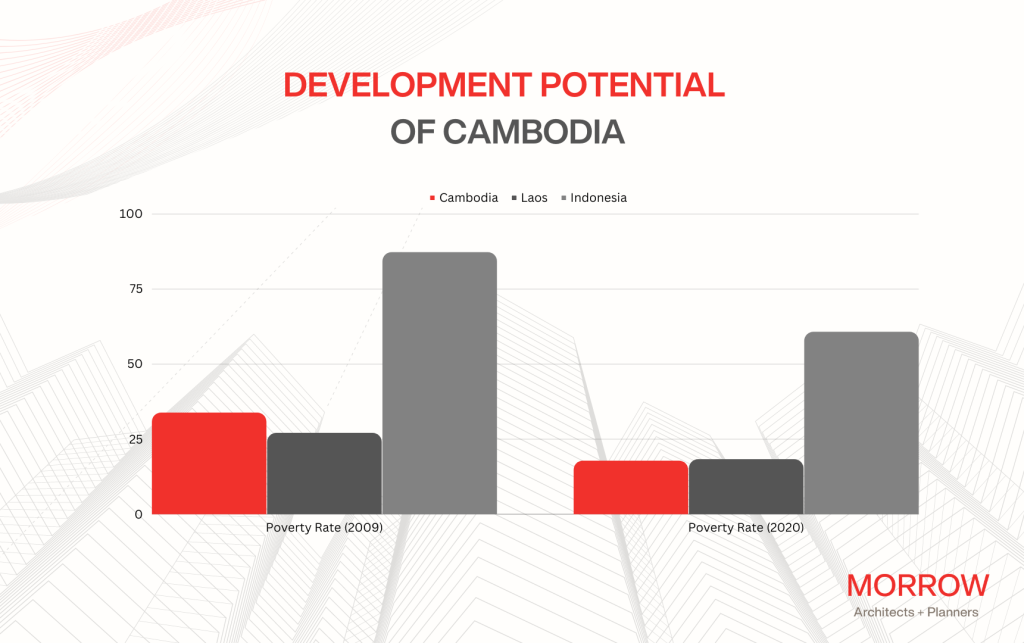 As the host of this year's SEA Games (2023), Cambodia has been experiencing a remarkable surge in tourism. The first quarter of this year alone saw an influx of 1.2 million visitors; the second quarter will be anticipating an additional 500,000. With the arrival of athletes, officials, and tourists, the tourism sector is poised to make significant contributions to the country's economy, with projections indicating a 4.8% economic growth. Hosting the SEA Games also signals the rise of major infrastructure and transportation projects in Cambodia, which are expected to pose a significant impact on investment and tourism. This highlights Cambodia's immense potential for economic growth, solidifying its position as an emerging market in the ASEAN region.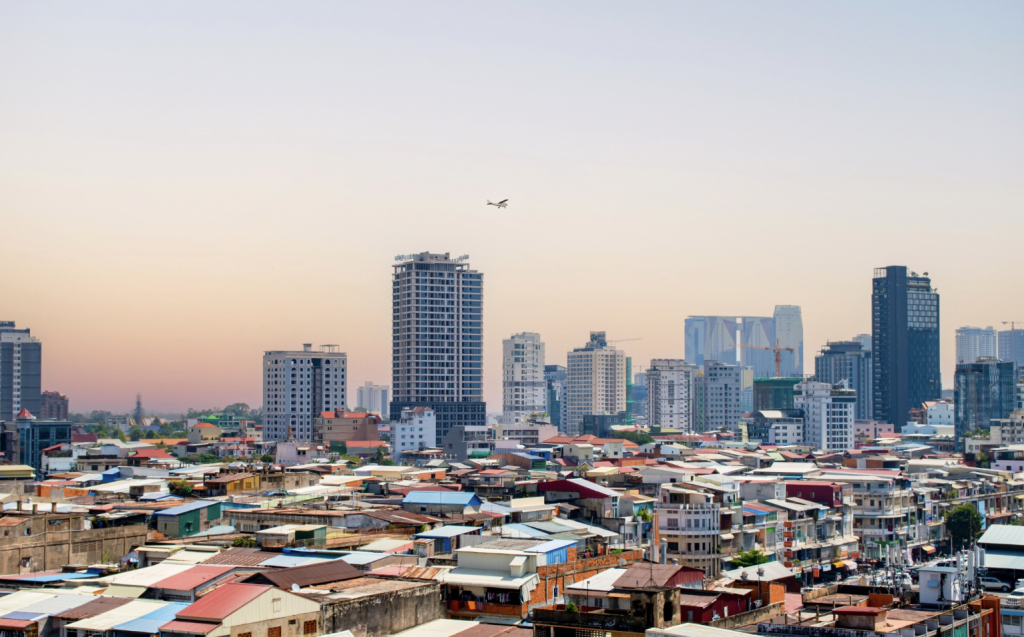 However, Cambodia faces several challenges to achieving its maximum growth potential, such as the need to upgrade infrastructure, reduce inequality, and implement appropriate urban planning. These challenges are particularly relevant in the country's two largest cities, Phnom Penh and Siem Reap. Hence, the introduction of systems and institutions that can help to facilitate well-planned and well-managed urban development is necessary to avoid unsustainable growth patterns in these cities. Cambodia's upcoming $1.5 billion USD deep-sea port in the Kampot province is a prime example of how skillfully executed urban development can play a pivotal role in a country's economic growth. With the Kampot International Deep-Sea Port set to become a vital hub for maritime transportation, this project brings into action Cambodia's Master Plan on the Connection of Multipurpose Transport and Logistics Systems, whilst supporting the National Committee for Coastal Management and Development in achieving its coastal development objectives. Apart from addressing local economic challenges, this modern port is also expected to catalyse developments and generate employment opportunities for Cambodian youths.
Phnom Penh: A City on the Rise
Cambodia's largest and fastest-growing city, Phnom Penh, has a current population of approximately 2.2 million, with an average annual growth rate of 12%. During MORROW's privileged meeting with Mr Nuon Pharat, Vice Governor of Phnom Penh, in Cambodia earlier this March, MORROW took the opportunity to share its findings from an earlier preliminary study on Phnom Penh's population projection which revealed the high potential for Phnom Penh's population reaching 8 million by 2075. Mr Nuon Pharat also asked MORROW's Founding Chairman Dr Liu Thai Ker questions related to the long-term planning of Cambodia's cities over the session. These insights laid the foundation for meaningful discussions on sustainable urban development and the necessary measures to accommodate future growth effectively. Recognising the significance of preserving Cambodia's nature, agriculture, and historical sites, the discussion emphasised the importance of identifying suitable areas for future urban development. MORROW's planning approach also takes into account population dynamics and appropriate urban density to determine the necessary land area for urbanisation, ensuring a sustainable and balanced approach to growth.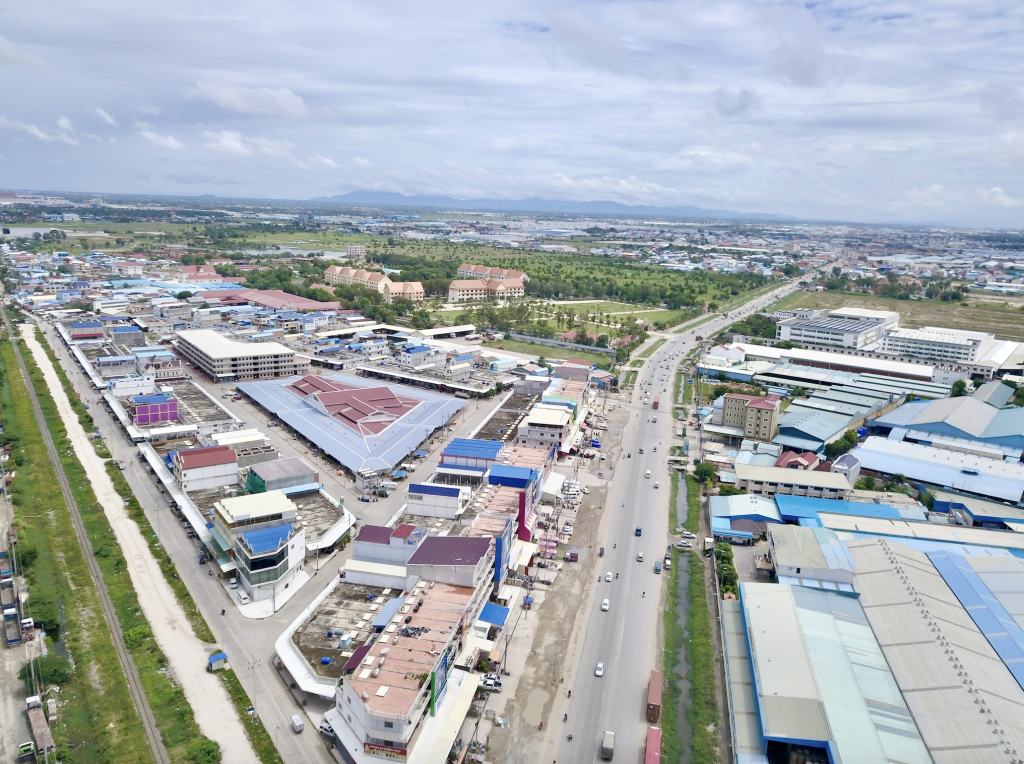 The urbanisation of Phnom Penh could serve as a gateway to the global economy and in achieving sustainable economic growth. However, the city faces mounting challenges in essential service provisions such as drainage, wastewater treatment, public transport, and solid waste management, which could impede the urbanisation process. To facilitate more competitive, sustainable, and inclusive progress, urban centres like Phnom Penh need to invest in sustainable urban infrastructure to cultivate a livable and competitive environment. Coordinated by an integrated master plan, sector-specific investments in fundamental urban infrastructure can be more effectively guided. Additionally, there is a need to ensure inclusive urbanisation, lest urban inequality jeopardises sustainability and instigates social divisions and conflicts. To safeguard against these risks, promoting economic, spatial, and social inclusion could prove beneficial.
Integrating climate consciousness into urban planning is crucial for countries like Cambodia to adapt to the challenges posed by climate change. As urban areas like Phnom Penh undergo rapid expansion with frequent groundbreaking projects, urban planners, designers, architects, and developers should prioritise sustainable design choices from the outset. Thoughtful design decisions can create enduring, sustainable living environments that enhance citizens' overall quality of life. For instance, urban development plans that take into account Cambodia's climate, such as practical designs optimising airflow and harnessing natural light, can help in addressing the region's hot and humid conditions.
The consideration of urban agriculture aspects in the broader framework of urban planning is also imperative for developing countries today. In Phnom Penh, approximately 20% of the city's municipal area is dedicated to agriculture. Given the rise of urbanisation and population growth within the area, allocating Phnom Penh's agricultural lands would require a careful consideration of strategies that aid in the promotion and sustainability of agricultural activities. Phnom Penh's urban environment offers favourable conditions for agriculture, presenting an opportunity to reap multiple benefits for the city. However, its urban agriculture is also threatened by the disruption of unplanned and unregulated urban development. Such contingencies underscore the importance of focusing on land use patterns and the effectiveness and sustainability of these patterns.
Siem Reap: Beyond Angkor Wat
Siem Reap, home to the renowned Angkor Wat, relies heavily on its annual tourist arrivals of two million for its economic prosperity. The COVID-19 pandemic and closure of international borders, however, had caused the tourism industry to suffer a great hit, with tourist numbers decreasing by more than half. Currently, Siem Riep is focused on, and undergoing, a revival of its tourism sector as travel restrictions gradually ease. The government has developed a tourism development plan that aims to balance tourism growth with both the preservation of the city's cultural heritage and the consideration of the needs of local residents. The tourism sector contributes significantly to Cambodia's economy – yet striking a balance between economic benefits and sustainable tourism practices is crucial to ensuring the long-term viability of the industry, and the preservation of the city's cultural heritage.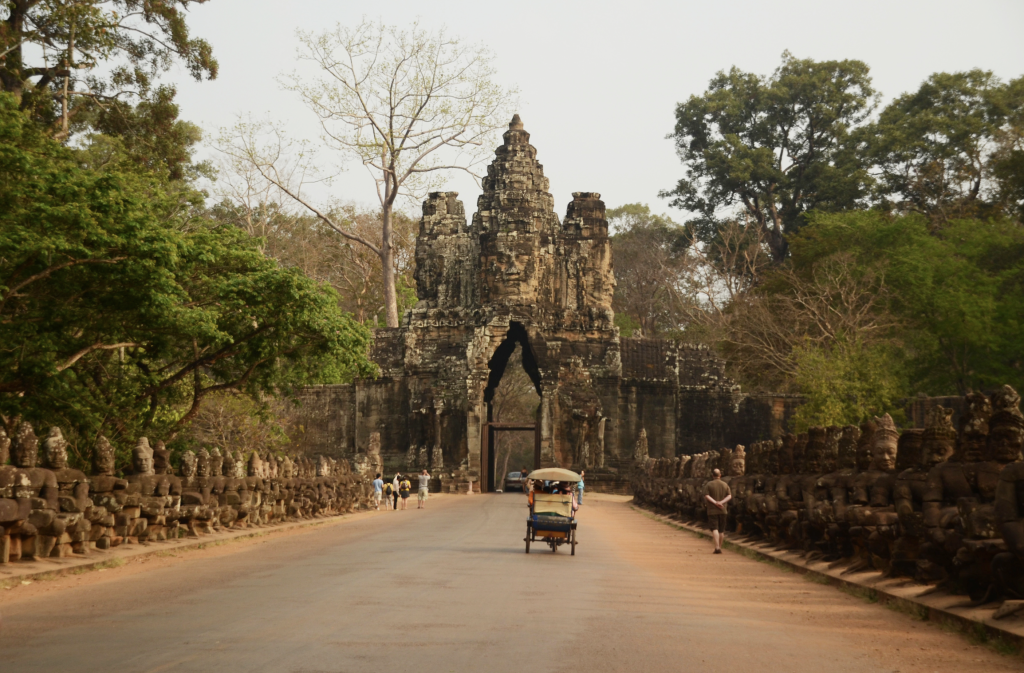 During the same trip to Cambodia earlier this year, MORROW's team also met Mr Ing Kim Leang, the Deputy Governor of Siem Reap. Dr Liu shared suggestions on how to facilitate Siem Reap's future growth whilst ensuring the protection of its local culture and heritage. These suggestions reinforce the criticality of a sustainable form of urban development that preserves the beauty, culture, and heritage of a land.
Given that Cambodia's rich heritage is deeply intertwined with its historical buildings and vibrant cultural traditions, preserving and conserving its urban heritage is crucial for protecting the country's historical assets and for paving the way towards integration of contemporary architecture. Going beyond safeguarding historical sites, urban heritage conservation involves understanding the city's larger territorial and landscape context, like its topography and environment, while recognising its economic and sociocultural values. More importantly, it takes into consideration the dynamic nature of cities and ensures that new architectural elements blend harmoniously with the existing fabric of the city. In the case of Siem Reap, the conservation and promotion of its unique urban heritage and vibrant culture have yielded both social and economic benefits, providing a blueprint for urban rehabilitation and integrated growth in other cities. Through achieving a balance between the urban environment, nature, and heritage, cities can experience sustainable and harmonious growth.
Conserving urban heritage goes beyond visual allure – it nurtures the well-being and identities of local communities. It is within the space of ancient heritage sites that Cambodia's beauty of the past and present can gracefully intertwine, enriching the nation's essence.
Importance of Intelligent Urban Planning in Cambodia's Development
As Cambodia continues to grow, intelligent urban planning can play a crucial role in the overall development of the country.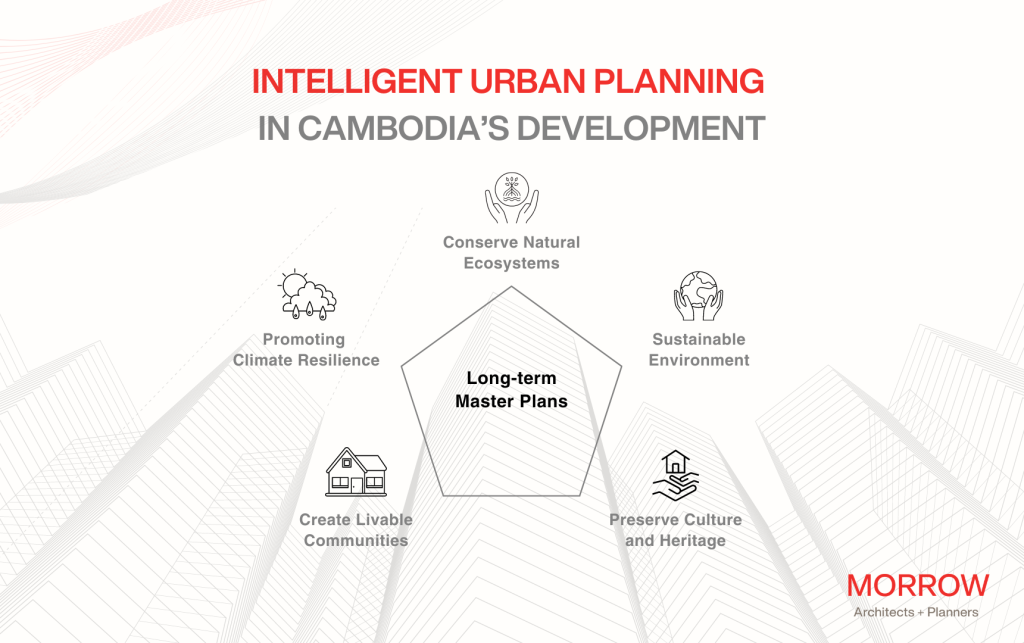 The implementation of effective urban planning strategies can aid in Cambodia's overcoming of its existing challenges and promote sustainable development. Long-term master plans help integrate urban systems and create livable communities while conserving natural ecosystems and promoting climate resilience for both Phnom Penh and Siem Reap. For Siem Reap particularly, detailed planning is necessary to preserve culture and heritage while ensuring a sustainable and livable environment for local communities.
A comprehensive plan that encompasses land use planning, transportation infrastructure improvement, water and sanitation system upgrades, and the promotion of affordable housing is capable of making a significant impact in the progress and development of the country. Overall, intelligent urban planning can correspondingly foster economic growth, reduce poverty, and enhance the quality of life of all residents by promoting equitable and sustainable development.
Hence, with good urban planning and the implementation of the above measures, the chances of flooding can be significantly reduced and communities can be protected from the devastating effects of floods.
Tapping into Cambodia's Potential for Urban Development
Given Cambodia's youthful population, availability of natural resources and current status as an emerging ASEAN market, MORROW recognises that the country shows great potential for urban development, particularly in its two largest cities, Phnom Penh and Siem Reap. As the country's economy continues to grow, urbanisation is expected to increase, with more people moving into the cities in search of job opportunities and better living conditions. The significant rise in foreign investment can also lead to a surge in new construction projects, including high-rise buildings, malls, and residential developments. With rapid development comes the need for sustainable urban planning, preserving Cambodia's cultural and historical splendour for generations to come.